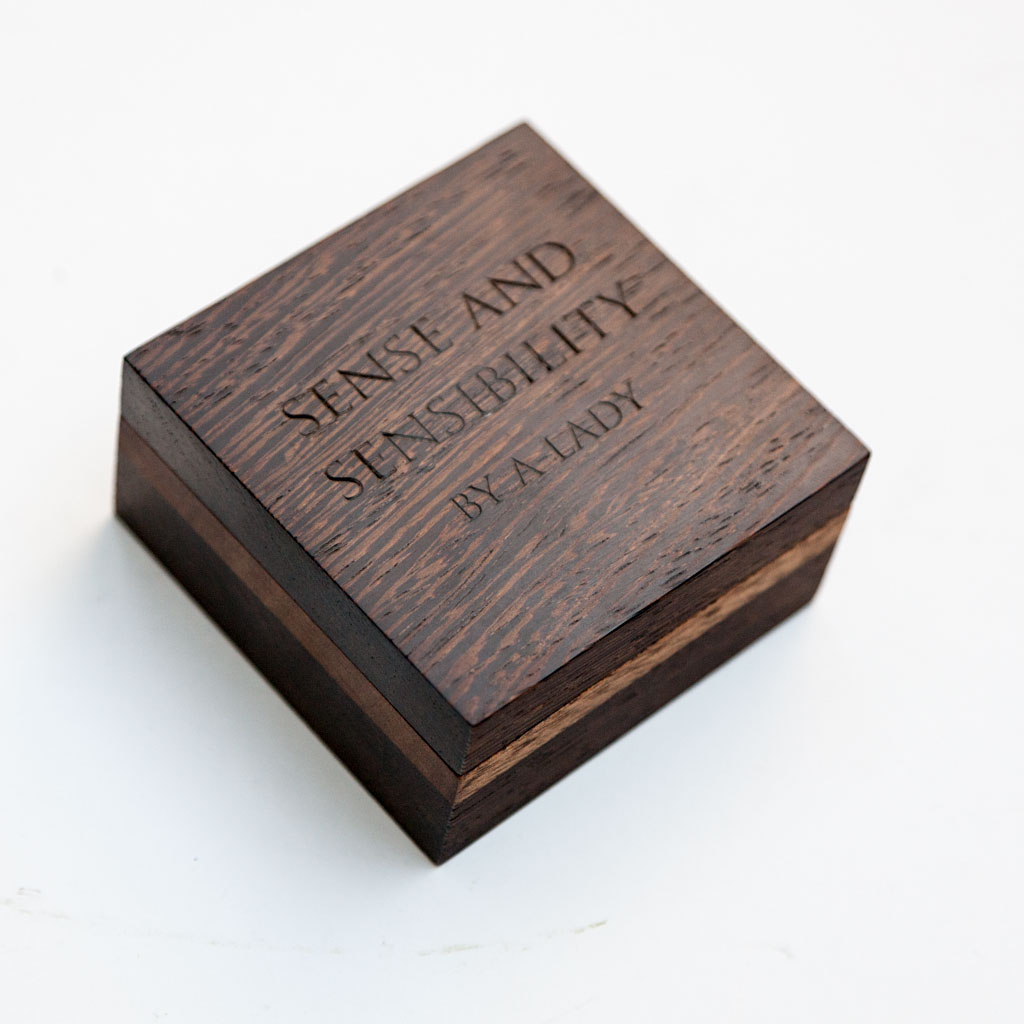 Our packaging
We design and build serialised sales packaging and collectibles for luxury goods and works of art.
For our clients we offer patient talk and understanding of needs. We customize projects to the client's budget. We co-ordinate ideas with technological capabilities, provide advice and consultations on technical matters. At times, they may need a little bit of an encouragement in order to reach out for new solutions that might have been completely unimaginable initially.
We have been privileged to collaborate with creators seeking packaging solutions that accentuate their artistry and the desirability of their works. Our clients admire originality, elegance and the highest calibre of quality. They are all creators that endeavour to present their works in an inimitable manner to emphasis on its uniqueness. They are all of those whose requirements and ambitions have been left unfulfilled by the vast packaging industry set for mass production.
We are a family company
We had been gaining professional experience in corporations. It was there that we have learnt responsibility, reliability, promptness and the ability to collaborate with others. We have been leading and managing large projects. We are well aware of the importance of a deadline and the value of time.
Tomasz is the founder of Estimo. After 20 years of work for a large publisher, he obtained Fine Arts diploma. Thanks to Tomasz' degree and his consequent work as a university lecturer our contact with art thrived. We have met many artists and art collectors.
We have been observing how fruitlessly they have been seeking customised solutions to present their work in line with their original concepts and with high quality materials.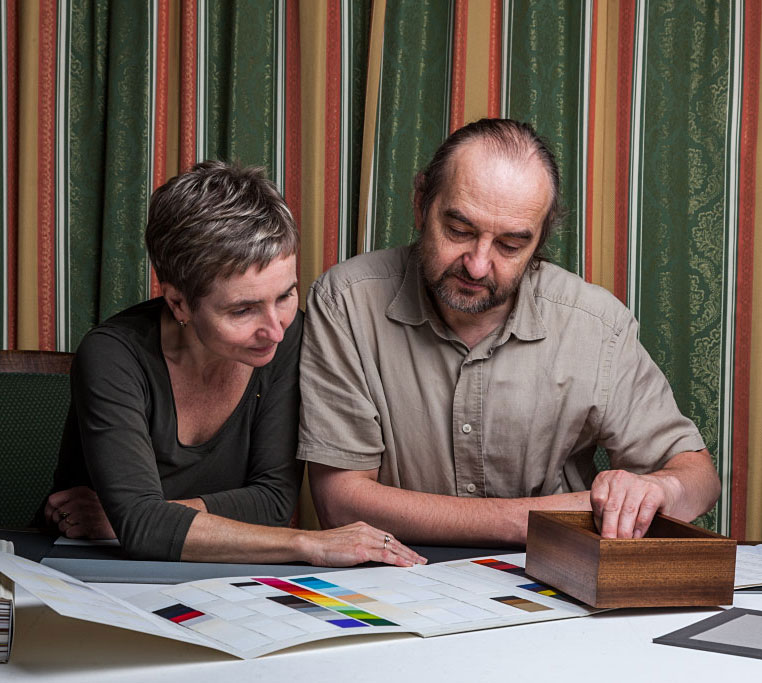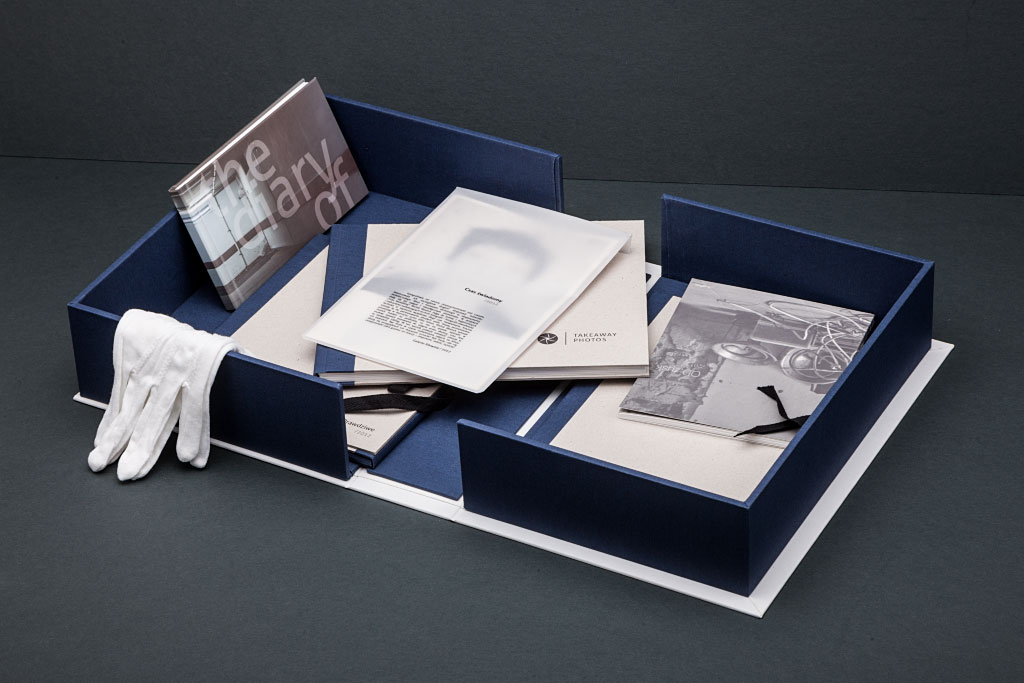 The beginnings of Estimo
We have begun our cooperation with photographers and designers. We design and build portfolios and single photo settings. We create albums for so highly requiring clients of theirs. In a short period of time, creators from other fields of arts and craftsmanship established contact with us.
Today we operate in a narrow niche. In today's globalised market and limitless communication channels, we are honoured to work with and for creators in many countries. Consequently, we are able to pursue our passion: 'Respect for beauty'.
Our store on ETSY.COM
For years, we have been designing and making unique items to order. However, customers are increasingly turning to our previous projects. We made many products the same way more and more often. So we decided to start selling them in our own online store built on ETSY.COM.
Everything that you can find in our ETSY store can be ordered in a modified version, especially for you.
EstimoArt shop on ETSY.COM -
http://estimoart.etsy.com/
Got it The box is stunning. You are a master!!! Thank you sooooo much Tomasz. I am super happy!! We have done a good team Tomasz. I think we are going to do lots of frames!! But this is only the begining. We are going to work together in many other projects. Thank you very much for your great work.

The boxes are really beautiful, love them so much! Huge huge thank you for your wonderful work and support.
I received them just in time.

Just to let you know that boxes have arrived on 19th of May and they are absolutely fabulous! I was traveling at that time and I saw them only today such a beautiful work you did! Please send best regards to Tomasz. I am a real fan of his work.
We work with artists and craftsmen seeking unique packaging solutions for works of arts or luxury products. Our wares are also being developed for collectors.
We offer solutions for all endeavouring distinct setting for the esteemed pieces of theirs.
We work for those who value noble materials and the uniqueness of the offering created specifically for them, so often for significant occasions.
---
Estimo
Luxury Packaging for Luxury Goods